BOILERMAKER ENTERTAINMENT BELIEVES IN THE POWER OF SKILLED AND THOUGHTFUL PRODUCING THAT ELEVATES MATERIAL TO CREATE MEANINGFUL, CINEMATIC STORY-TELLING ACROSS ALL GENRES.
ABOUT BOILERMAKER ENTERTAINMENT
Boilermaker Entertainment is an independent production company that develops intellectual properties to create and produce dramatic television, feature films, and unscripted shows. Co-founded by Louis Shaw Milito and Phil Conserva, fast friends and 15-year veterans of the CBS hit series CSI: Crime Scene Investigation, the two worked closely together while producing over 300 hours of the world's most-watched, Emmy-nominated, TV drama. Louis served as Executive Producer/Director and was tapped by Bruckheimer/CBS to direct the two-hour series finale in 2015. Phil served as Producer/Director overseeing Post Production while spearheading his role as music industry liaison to the series. In 2016, Boilermaker (formerly Rhino Pictures Inc.) ventured into the non-scripted genre by creating the original series, Cuban Chrome (8×60) for Discovery Channel. As Executive Producers, Louis and Phil made history with Cuban Chrome, the first American series to be filmed entirely on location in Cuba. Taking its name from the trained craftsmen who produce steel fabrications designed to operate at high pressure, the Boilermaker team forges ahead – dedicated to launching bold subject matter across all genres and formats: from broadcast to cable to digital and all emerging platforms worldwide.
ABOUT THE BE/VMG IP PARTNERSHIP
Boilermaker Entertainment has an exclusive first look deal with Vesuvian Media Group.  VMG controls 300+ published, upcoming and original titles with roughly 40 more upcoming publishings for 2018.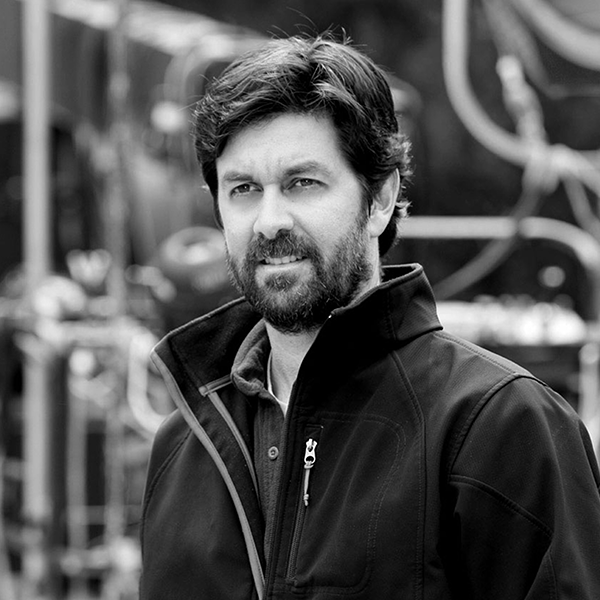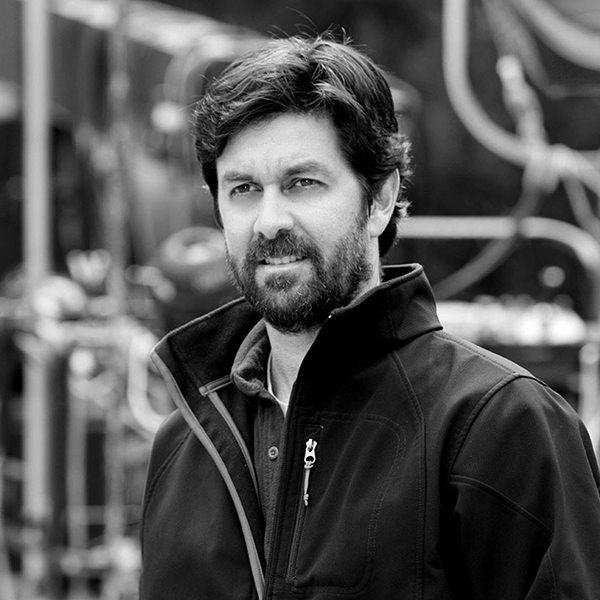 PHIL CONSERVA
CO-FOUNDER
Phil Conserva was born in Washington D.C. and grew up on a horse farm in Suffield, CT where his father continues to practice equine medicine.  Phil moved to LA after graduating from Roanoke College with a degree in English Literature and Communications.
Phil's tenure in Hollywood began 23 years ago on The Simpsons and Chicago Hope.  Phil recently completed his 15th season on the venerable hit series, CSI: Crime Scene Investigation where he served as a Producer, focusing in post-production, on every episode from the pilot to the 2-hr series finale.  Phil also became an Episodic Director and served as the music industry liaison, often creating exclusive content for both the series and big-name artists such as Linkin Park, John Mayer, Rascal Flatts, Taylor Swift, Joe Perry, Van Halen and Black Sabbath.
He is currently focused on developing feature films, scripted and non-scripted series, VR/AR projects and branded content for Boilermaker Entertainment with his partner, Louis Milito.  Phil is also a TV/Film/Music industry consultant and advises in the tech sector for renewable energy, electric drive/robotics, and other forward-thinking companies.
LOUIS SHAW MILITO
CO-FOUNDER
Louis Milito was born in Brooklyn, NY and raised in L.A. after earning a degree in American/English Literature and living abroad for a year, Louis returned to L.A. and went to work in the film business as a prop maker for television and feature films.
After a few years, Louis transitioned to the production side and worked as an assistant director in the indie feature world including The Prophecy, Four Rooms, Mallrats, The Apostle and many others.  After 8 years, Louis left the indie feature world and went to work in the television series, CSI: Crime Scene Investigation in 1999 as the 1st assistant director.  2 years later Louis was moved up to line producer and eventually worked into an executive producer/director position.
Louis has produced nearly 300 episodes of prime-time television, has multiple Emmy nominations and dozens of episodes directed, including Gotham, The Exorcist and the series finale of CSI which was produced as a 2-hour television movie.
MANGER: NACELLE/NEW WAVE ENTERTAINMENT
MATT OCHACHER: #818.295.8081
CAA AGENTS FOR SCRIPTED/DRAMATIC
ANDY ELKIN / ADAM BIREN: #428.288.2000
CONTACT US
Please complete the form below